Collecting Old Australian Coins
Half Penny
The lowest denomination issued in Australia was the half penny although farthings (equivalent to a quarter penny) were issued in Great Britain and did circulate in Australia at times. The half penny is equivalent to just under half a cent today in terms of face value though tend to start from around 30c in price for circulated examples of common dates to half a million for the proof 1923 half penny.
The 1923 is the rarest date though in series and although over one million coins were struck in 1923, these were struck at Sydney which did not have 1923 dies on hand so it can be assumed that these were struck with an earlier year die, probably 1922. The 1923 was struck at Melbourne which only started minting half pennies that year. Although the treasury order over 100,000 coins from Melbourne that year, the mint only had two working dies on hand and both cracked limiting this run to an estimated 15,000.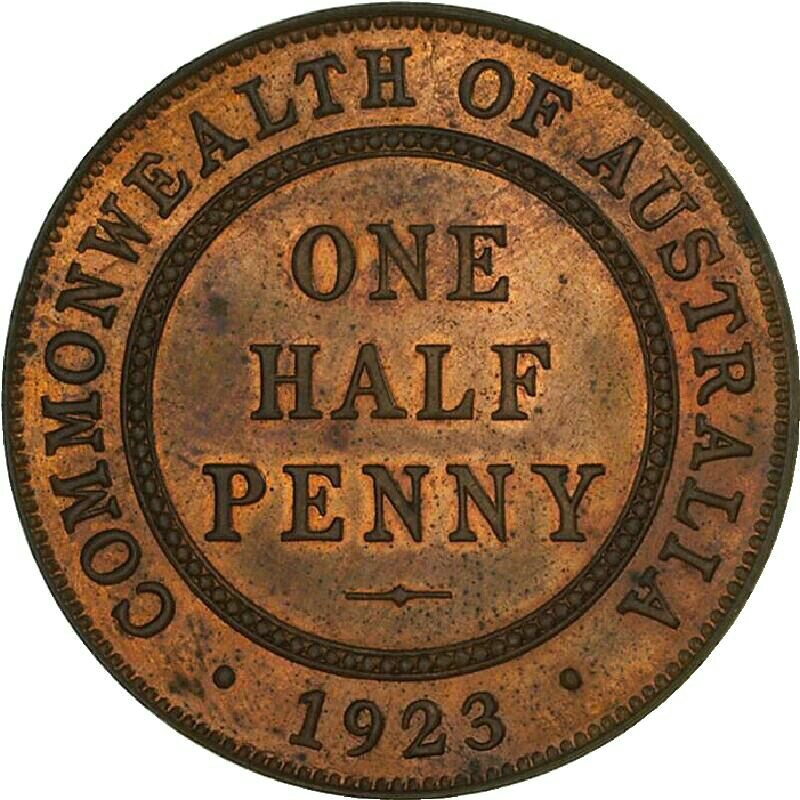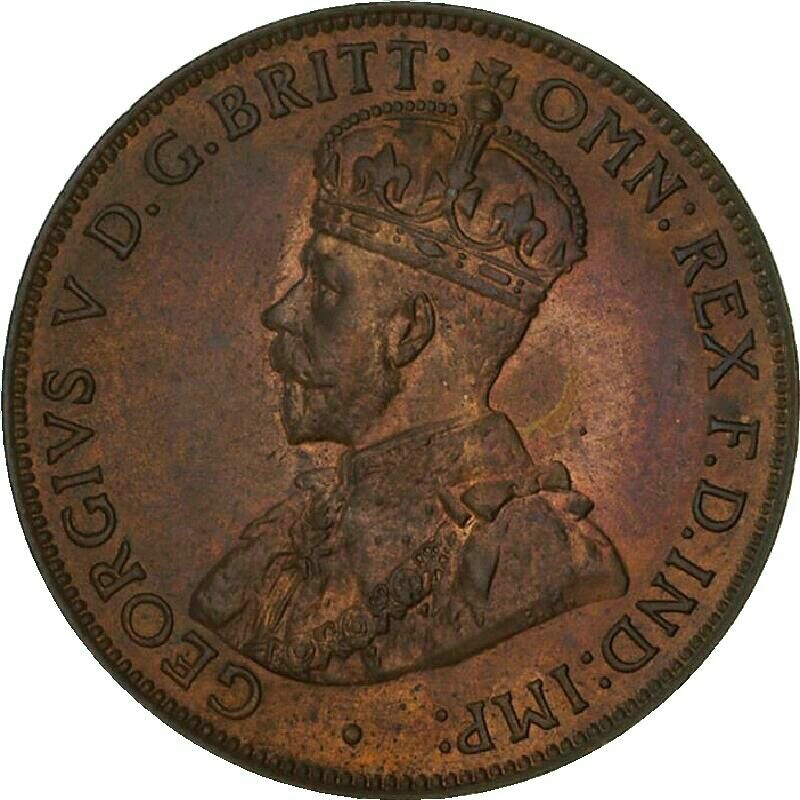 The Rare 1923 Half Penny
The series was struck from 1911 to 1964 and while most dates can be found for a few dollars, the 1923 will set you back at least $1000 for a problem-free example. In mint state most later dates can be found for under $30 while some earlier years start from $100 upwards with the 1915-H, 1918-I, and 1924 commanding $1000 plus price tags in mint state.
These letters after the dates are mintmarks and indicate where the coin was minted, H for the Heaton Mint in Birmingham, I for the Bombay Mint in India. Other years were struck in London, Sydney, Melbourne, and Perth with the former three generally not showing mint marks. Coins struck at Perth typically have a dot after the Y of PENNY or a dot after the A of AUSTRALIA for 1952 and 1953. Additionally coins without a mintmark struck in 1945, 1951, and 1955 were also struck at Perth. The London and Birmingham mints also struck half pennies in 1951 bearing the mintmark PL.
Coins struck from 1911, 1913, and the 1914 without a mintmark were struck at the Royal Mint London, those struck from 1919 to 1922 were at Sydney, while the remaining years which do not bear a mintmark were struck at Melbourne, except for 1926 which saw the Sydney mint aid in production. These cannot reliably be distinguished from the Melbourne mint 1926 issues.
The issue was struck in all years except 1937, 1956, 1957, and 1958.
For more information about Australian half pennies and their values, search for half penny on the NumisTip home page.