The Case for Certified Coins
Protection against fake coins
The incident started out on Facebook, the collector posted up a 1923 half penny asking for opinions. The coin was an altered date fake but the date itself did not show any overt evidence of having been altered. What gave the fake coin away was the crushed rim denticles indicative of a Sydney mint strike from 1920-1922. Further analysis of the date narrowed this down to 1921.
I investigated the matter further and found that the buyer acquired the coin on eBay for $760 but unfortunately was too late to seek buyer protection. This meant that the buyer stood to lose $760.

A fake 1923 half penny that was sold on eBay
A quick scan through the NumisTip sales archive for the 1923 half penny shows that while he could never have acquired a certified authentic example for anywhere near that cheap, would you rather pay $1200 for a problem-free XF45, a decidedly high grade for a 1923, or $760 for a fake coin? I know which I'd choose.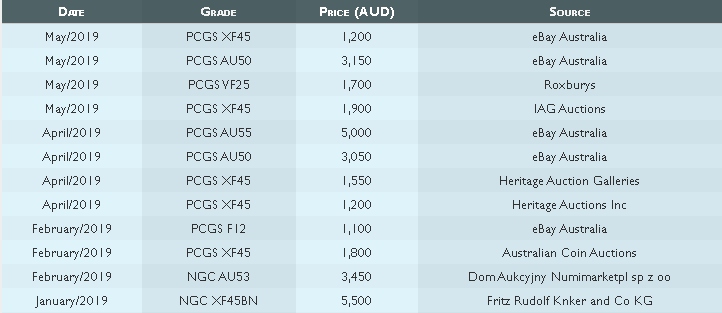 Sales history for the 1923 half penny
Rule 1: when buying key date coins, always buy PCGS or NGC certified coins