Australian 1942 and 1943 Bombay Mint Penny and Half Penny
Features
The differences between the 1942 and 1943 half penny produced in India and their Australian counterparts are distinguishable with a few features.
Dot Mintmark
First, the 1942 and 1943 half penny produced in Bombay has a dot mintmark before and after "penny" on the reverse. While the coins struck in Perth have only one dot in the front and the ones struck in Melbourne have none.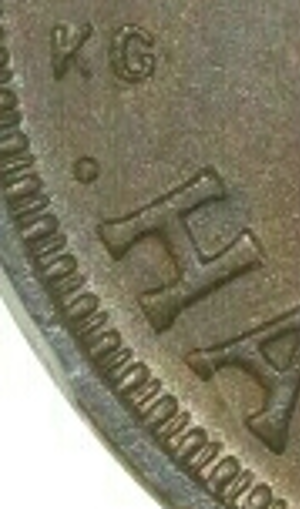 A dot mintmark before for India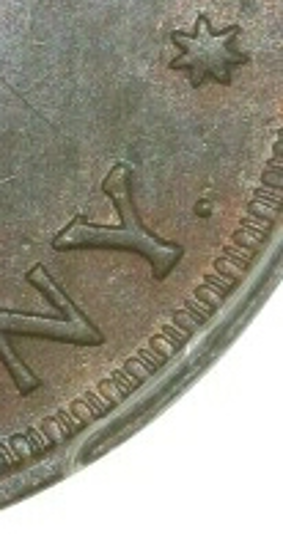 A dot mintmark after for India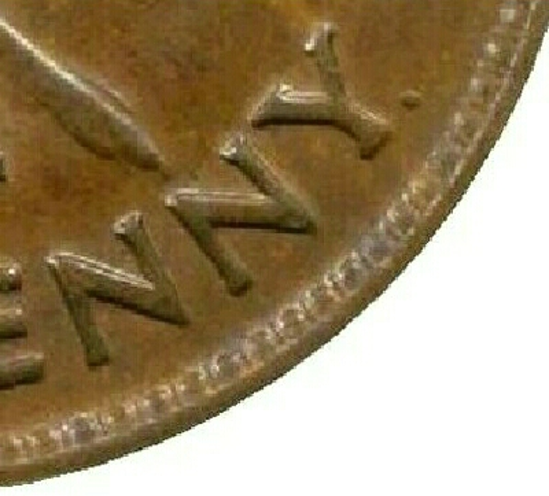 A dot after for Perth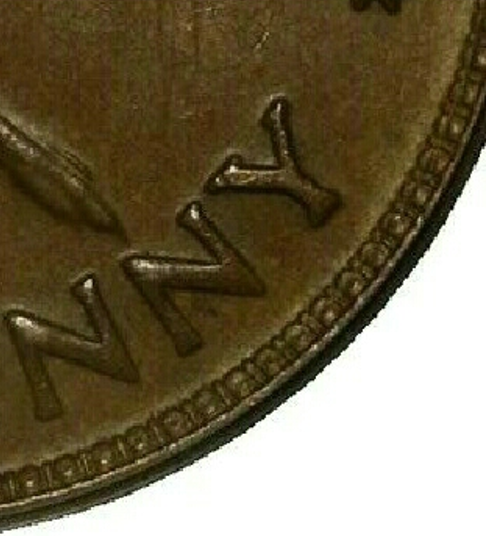 No dot for Melbourne
Thicker Reverse Rim Beading
Second, the coins from the Bombay mint have a thicker reverse rim beading which added more demand from collectors looking for a sharper strike with more visible design details. The thicker reverse rim beading from the Bombay mint shows alternating thick and thin 106 denticles while the Perth ones showing shorter and stubby denticles. The Bombay mint produces two types of rim with one considered rare. The rare version has 104 denticles instead of the normal 106 and the shape of the denticles were slightly longer and thinner in comparison (Australian-coins.com, 2009).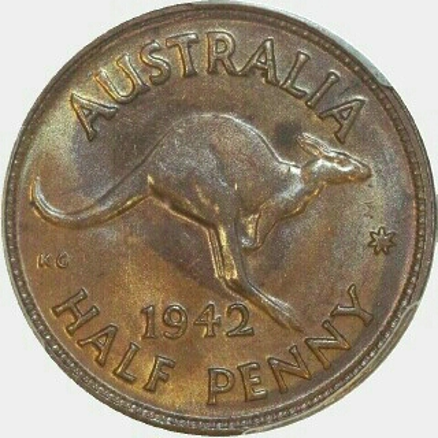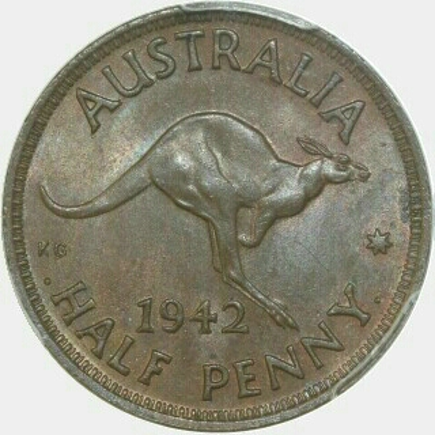 Comparisons between the reverse beading 1942 Half Penny Perth (left) and India (right)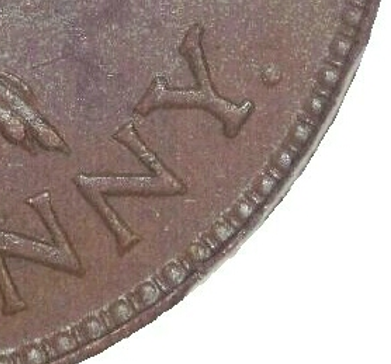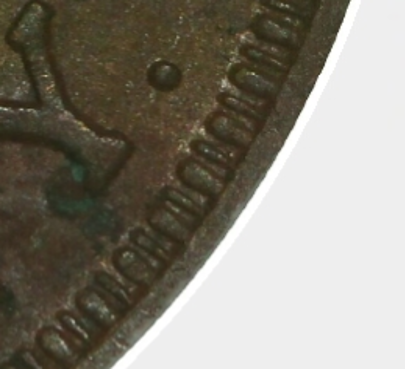 1942-I Half Penny (left) 1942-I Half Penny Long Reverse Denticles considered rare (right)
"I" Mintmark
The third main difference in features between the coins produced in Australia and India is an "I" mintmark locating under the bust of George VI. The mintmark indicates that the coins were produced in India.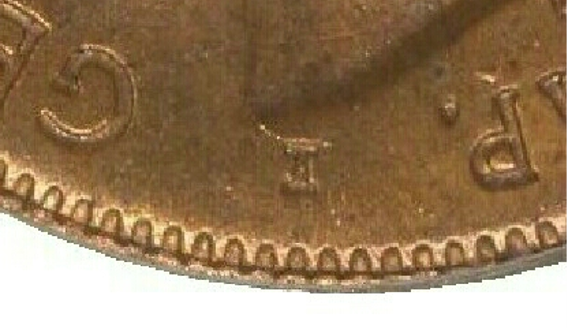 The "I" Mintmark
In addition, there was also another version of the 1942 penny coins produced in India. However, this version of coins is without the "I" mintmark and has a mintage of 9 million.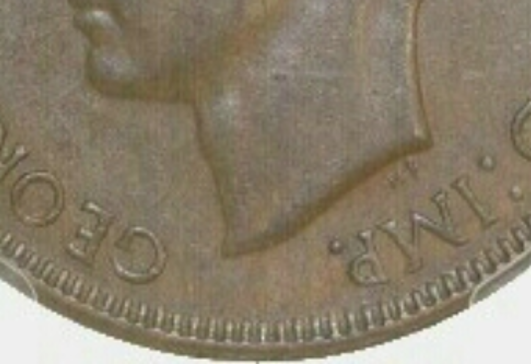 The 1942 Penny produced in India without the "I" mintmark